Digital signage is a revolutionary technology that allows businesses to display dynamic, digital content on LCD or LED displays in various locations. If you're new to digital signage and wondering what it is and how it can benefit your business, this blog post is for you.
What Actually is Digital Signage?
Digital signage is a technology that uses electronic displays such as LCD and LED, to showcase dynamic and interactive content in public or semi-public spaces. It helps businesses increase engagement, and revenue and communicate effectively with their customers in real time. B16 Audio Visual offers a variety of solutions such as LCD and LED displays, interactive kiosks, digital menu boards, and software that can be tailored to your specific needs.
Some Advantages of Digital Signage
One of the key advantages of digital signage is its ability to provide real-time updates to the displayed content. Businesses can easily change and update their promotions and advertisements to reflect current sales, events, and other important information. For example, if you run a restaurant, you can use digital signage to update your menu or advertise daily specials. This flexibility and ease of use can help you to increase customer engagement, sales, and revenue.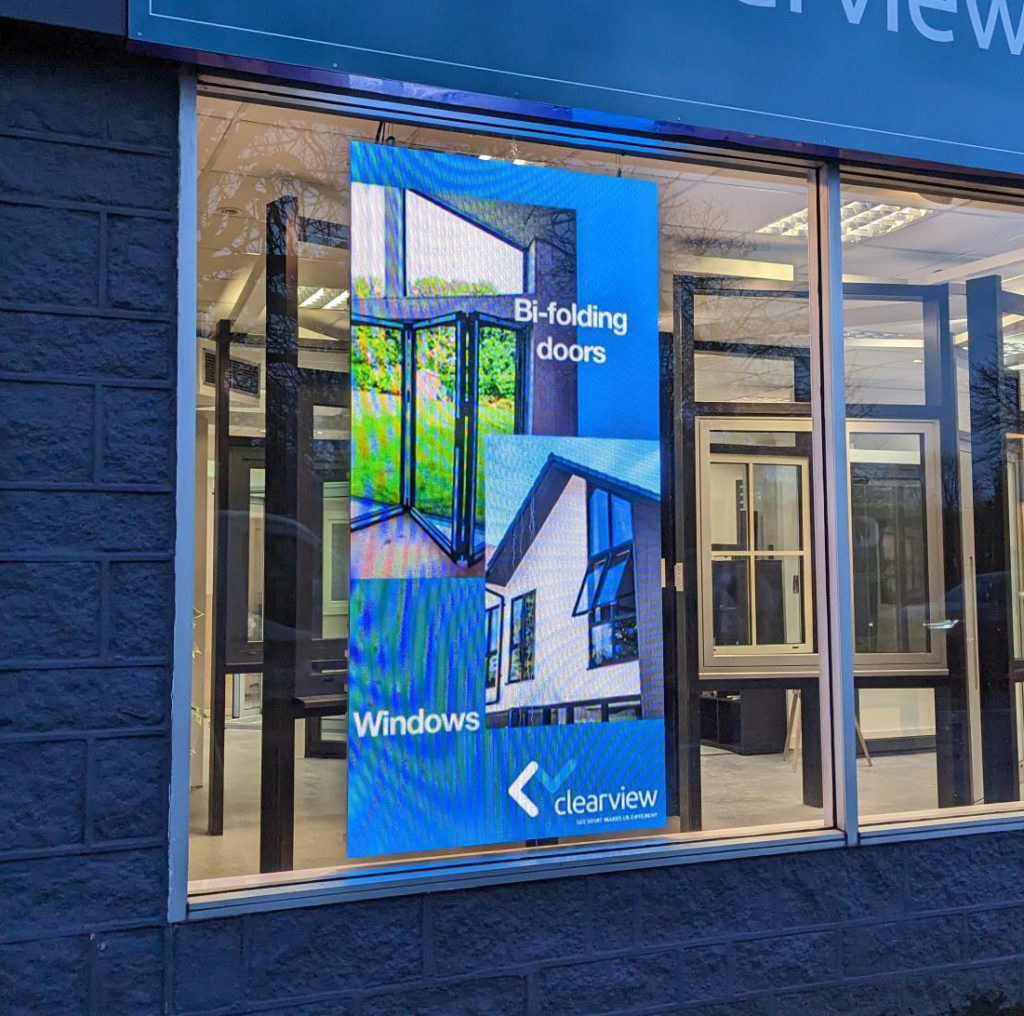 Another advantage of digital signage is its ability to create an interactive and engaging customer experience. By using interactive elements such as touch screens and gesture recognition, businesses can create a more personalized and interactive experience for their customers. This can lead to increased engagement, higher customer satisfaction, and boosted revenue.
What can Digital Signage be used for?
Digital signage solutions can also be used in a variety of different environments, including retail stores, public spaces, and transportation hubs. In retail stores, digital signage can be used for menu boards, promotional displays, and wayfinding. In public spaces, digital signage can be used for advertising and wayfinding. In transportation hubs, digital signage can be used for advertising, wayfinding, and real-time transportation schedule updates.
At B16 Audio Visual, we understand that every business has unique needs and requirements, which is why we offer a wide range of digital signage solutions to fit the needs of any business. We have the solution for you whether you are looking for LED video walls or LCD digital signage. We offer a variety of services including digital signage software, digital out-of-home advertising, interactive digital kiosk, digital menu board solutions, digital wayfinding systems, outdoor digital billboard displays, in-store digital signage solutions, digital posters for retail environments, and more.
If you're interested in learning more about digital signage and how it can benefit your business, don't hesitate to get in touch with us today. Our team of experts will work with you to design, install, and maintain your digital signage solution. We will help you to find the best solution for your business.