Hinckley & Rugby Building Society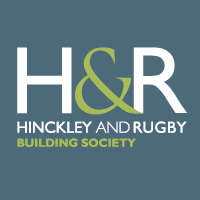 Hinckley & Rugby Building Society is a UK-based building society that was founded in 1861. The society is based in Hinckley, Leicestershire, and provides a range of savings and mortgage products to customers throughout the UK. It is a mutual building society, meaning that it is owned by its members rather than by shareholders.
The society offers a wide variety of savings accounts, including instant access, regular saver, and fixed-term accounts, as well as mortgages for first-time buyers, home movers.
The society also offers insurance products, such as home insurance and life insurance.
Hinckley & Rugby Building Society has a strong commitment to responsible lending and is a member of the Building Societies Association, the UK trade association for building societies.
Hinckley had plans "since just after lockdown to incorporate conferencing systems." Due to Covid19 they knew that meeting face-to-face would be a "thing of the past" and decided to upgrade their remote working and collaborative conferencing systems.
Hinckley & Rugby Building Society understood that conferencing systems are designed to allow multiple people to communicate and collaborate remotely. The benefits they would reap from this would be increased productivity as it would allow them to hold meetings, share information, and make decisions quickly and easily, regardless of their location.
Furthermore, conferencing systems can be accessed from a variety of devices, including computers, smartphones, and tablets, which makes it easy for people to participate in meetings and collaborate from anywhere.
Not only did Hinckley want to revolutionise the way they communicate, but also improve the way they interacted. By integrating two interactive screens this allows them to engage in a different way more suited to their needs.
Interactive screens allow participants to share and view documents, presentations, and other materials in real-time, which can improve collaboration and make meetings more efficient. Interactive screens allow users to interact with the presented content, for example, through annotations, voting and other interactive tools which can make the meetings more engaging and interactive.
Hinckley were inspired to take on this installation because we had been recommended by other societies within our portfolio. They had looked at four different providers, however, when it came to customer service Hinckley felt that we offered a "competitive product" and "demonstrated good knowledge and understanding of the product/service they provided." Due to us working with other & banking establishments, we had prior knowledge of working and collaborating with the existing IT Teams and internal systems – where security is paramount.
In relation to the onboarding process this was organised by the IT team who explained they wanted a system and service that "functioned effectively" – which they felt we provided.
Hinckley were very pleased with the buying process and felt it was "straightforward" and "aligned with our preferred time frame."
In conclusion, Hinckley & Rugby Building Society were very happy with the professional installation and were pleased with the service that we had provided, supplying multiple collaborative and conferencing solutions.
*Denise Bradshaw (Executive Assistant to the CEO and Executive Support to the CFO and the CCO): "Definitely recommend The 1Call4 Group"