Clearview Bi-folding Doors is a leading manufacturer of high-quality bi-folding doors for residential and commercial properties. The company was founded in 2010 with the goal of providing customers with durable and visually appealing bi-folding doors that would enhance their living and working spaces. Their goal has always been to revolutionise what was already available in the market.
The company was built on the strength of its innovative designs, which incorporated cutting-edge materials and technologies to improve the functionality and energy efficiency of the doors. They incorporate a thermally broken aluminum frame which offers the best option in strength, versatility and aesthetics.
Clearview had plans for the future to incorporate digital signage into their showroom, the showroom which is adjacent to Concept 17 Kitchens. A current customer of ours who had an installation that inspired Clearview to work with us. For this reason, Clearview reached out to us and decided to move forward with a digital display for their showroom.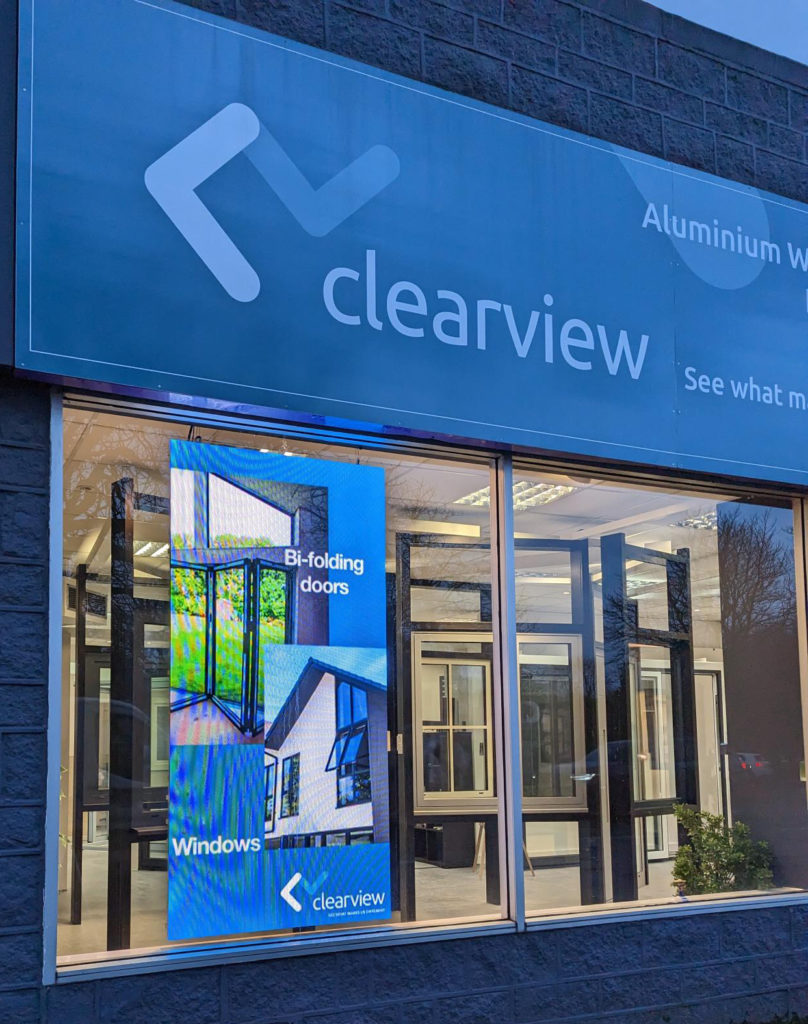 "The showroom first opened up 18 months ago" and during this time Clearview wanted a way to make it "visually appealing but also noticeable" so it would attract attention.
Further benefits that Clearview would receive from a product like this would be a more dynamic and interactive experience for their customer, also along with increased visibility that the digital display provides. A digital display can be used to display high-resolution images and videos, making it easier for customers to see the products and services clearly.
In the long run, it will be more cost-effective for Clearview as it does not need to be replaced as often as traditional displays, and it can be updated remotely.
When it came to purchasing our product, Clearview was "surprised on how reasonable the price was." When looking after our customers at B16 we always try to accommodate them and provide the best possible options.
Furthermore, Clearview expressed their appreciation for such a "smooth buying process" from start to completion of the project.
We have provided a 2 x 1m LED window display for the Clearview showroom which will provide engaging and noticeable content setting them apart from other competitors.